Mooch and Banshee Welcome You.

Mooch has known Banshee for quite some time and loves this gorgeous feline.

Mooch proposed to Banshee on Christmas Day and she accepted. Mooch is now a very Happy Cat indeed.

The Lovely Couple would like to share their Happiness, so they created this page together with a little help from their Human Friends. Enjoy!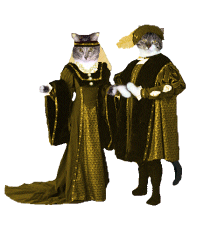 Lord Mooch and Lady Banshee all dressed up to go to the Fair.

Below are some beautiful purresents Banshee sent to Mooch.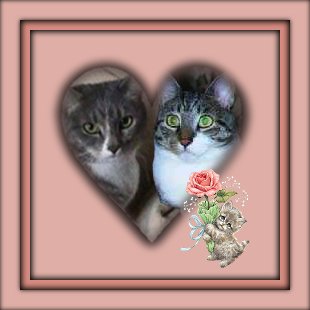 Mooch just adores this one.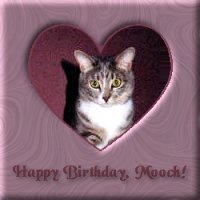 Banshee sent this for Mooch's Birthday, Feb. 8, 2002.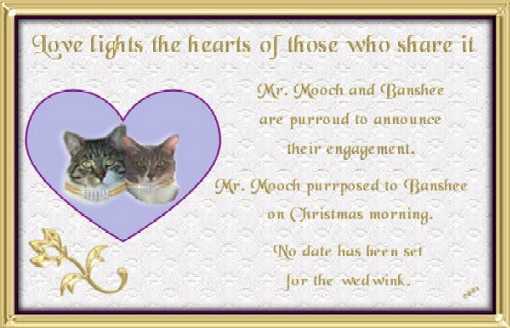 This beautiful picture was created by Banshee and her Meowmie.Thank you very much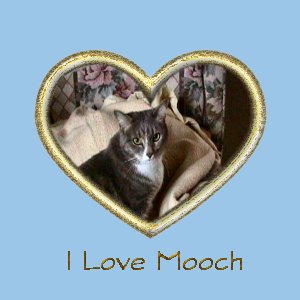 A Valentine purresent in 2002 for the MoochMan.

If you would like to see where Mooch's beautiful Banshee lives
please visit her at Banshee's Home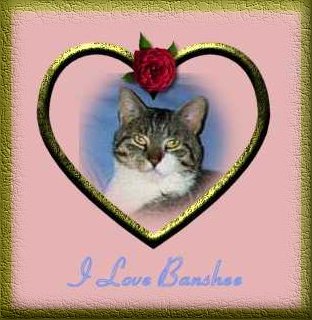 Mooch's purresent for sweet Banshee in 2002.



Hello My Mooch
Please accept this little bear as a token of my love for you
on Valentine's Day, 2003. I got him from the Crazy Ladies.
Just wanted you to know I was thinking of you.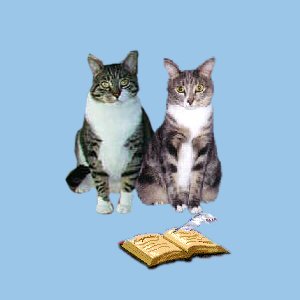 Please paws a bit to sign our Guestbook below. Thanks.





Quick Navigation to our other Exciting places: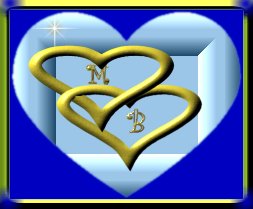 We hope you enjoyed your visit to our Special Page.
Please come back soon,we are always adding new fun events.