Mr. Mooch is always ready to learn new tricks. Thank you WebTechU
Thank you Petsburgh Park, we are honored.
Thank you Raylene, we sure appreciate this.
Please visit Raylene and her furkids on her Fun site.
Thank you SueCat,I really enjoyed my moment of stardom.
Thank you SueCat for making this beautiful graphic for my 3rd Birthday.
I am lucky to have you for my friend.
Thank you Joschi, we are honored. Please visit Joschi at his cool site.
Thank you Sassy & Eugenia, we are proud to display this beautiful Award.
Your site is also a pleasure to visit.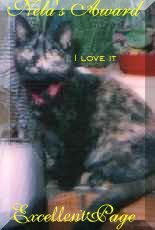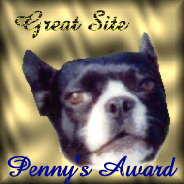 Thank you pretty Nela and Penny, you're both very special.
Mooch and I had lots of Fun visiting your neat site.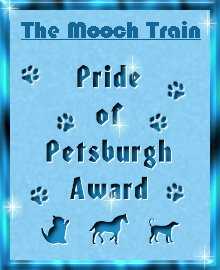 We are very honored and proud to have received this beautiful Award.
Our thanks goes out to all our dear friends who voted for us and also to
everyone at Petsburgh. We could not have done it without you.
Purrs from The Mooch and his Mom.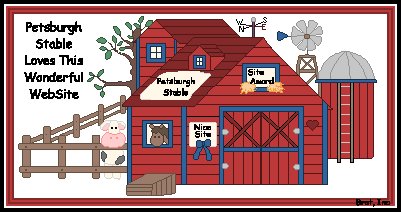 Thank You Paula and Petsburgh for this inspiring Award.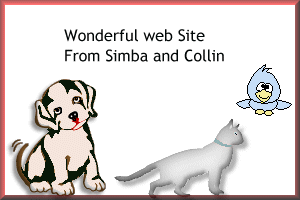 Thank you Simba and Collins for this beautiful Award.
Your web page is also a fun place to hang out at.
Thank you LuvKitty, we enjoy visiting your site.
We especially love to browse through your stylish kitty fashions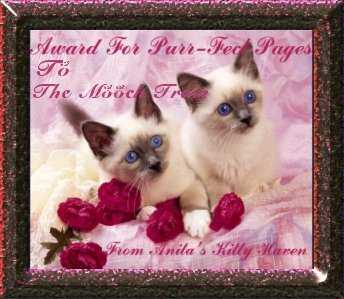 Thank you dear Anita with the same name as my meowmie
We appreciate your award.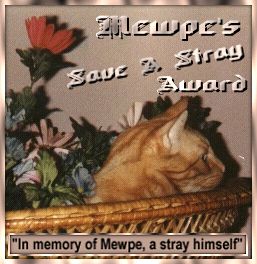 Thank you Mewpe, we think you are a very special FurAngel
we will treasure this lovely Award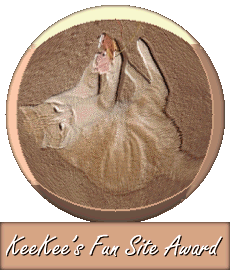 Thank you KeeKee, you are so much fun to be with.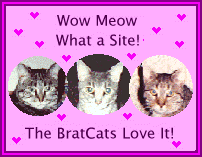 Many Purrs and Thanks, BratCats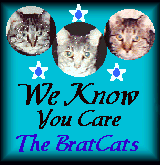 Thanks again BratCats,
please visit them, they just love company.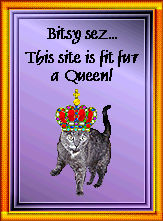 Thank You Queen Bitsy, this makes us feel very special.
Come visit the Castle, there is always a Party going on there.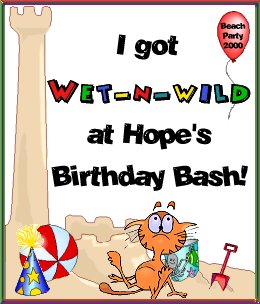 I had the Best Fun in the Sun at Hope's Birthday Party Beach Bash.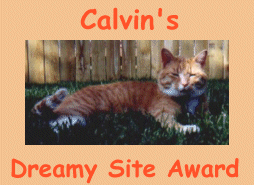 Thank you dear Calvin, your site is a lot of fun to visit.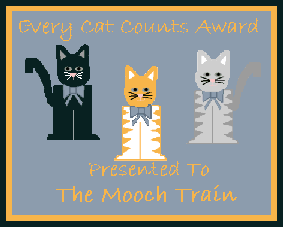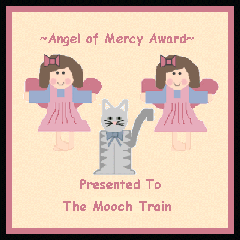 Thank you Calvin and Sabrina, these awards mean a lot to us.
We had so much fun visiting your cool site.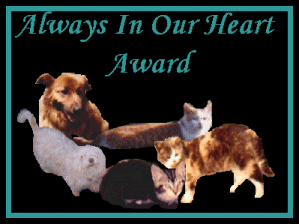 Thank you again Calvin & Sabrina, we will always keep
a very Special place in our heart for our beloved Rainbow Kitty Angels.

Please visit our Rainbow Kitties by clicking on the Angel above.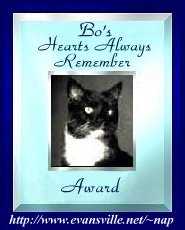 Thank you so much Bo, we and our Angel Kitties are honored.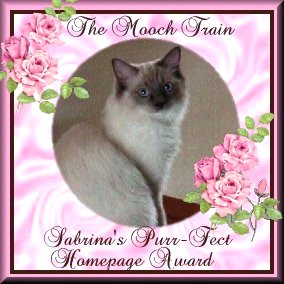 Thank you Sabrina and Judy, we love it.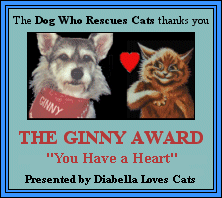 Thank you Ginny and Diane. Please visit this beautiful site and find out
how you can help Ginny the *Hero* of all cats in need.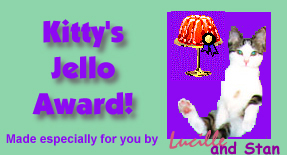 Many Purrs and Thanks dear Lucille and Stan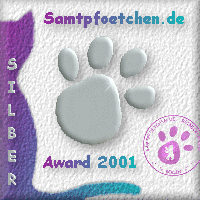 We feel very honored to receive this beautiful Award from Germany.
Viele Dankeschoen Purrs to Netty and the *Samtpfoetchen*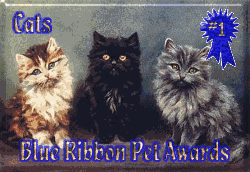 Thank You Geocities Petsburgh for this beautiful Award.
Quick Navigation to our other Exciting places:

Let Chief Engineer Mr.Mooch take you back to the Main Depot
Just click on the HOME button below.


Copyright 1999-2015 © The Mooch Train
All Rights Reserved.